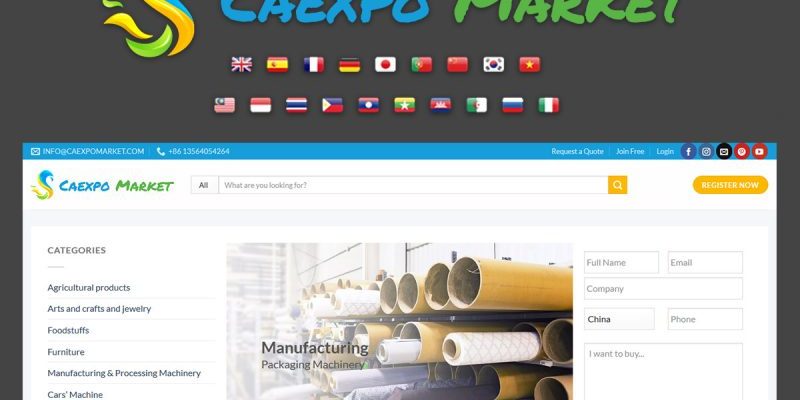 公司介绍
CAEXPO Market is a leading B2B platform, our suppliers are mainly from China and 10 Asian members like Brunei Darussalam, Cambodia, Indonesia, Laos, Malaysia, Myanmar, Philippines, Singapore, Thailand, and Vietnam.
Our Asian suppliers' industries and products are:  engineering/construction/mining/food packing/food processing machinery, transportation vehicles, power equipment, new energy equipment, construction materials, materials for agricultural production, flowers, fruits, sapling and trees, packaged food, furniture, handicrafts, jewelry and accessories and so on.
CHINA-ASEAN Exposition is also called CAEXPO for short. It is set up by the departments in charge of economic development and trade in China and the ten countries of ASEAN, in combination with the ASEAN Secretariat and under the proposal of Chinese Premier Wen Jiabao. It is an international economic and trade communication event, undertook by the People's Government of the Guangxi Zhuang Autonomous Region. CAEXPO is held in Nanning City, Guangxi every year. For the purpose of promoting the development of the CHINA -ASEAN Free Trade Area, cooperation and sharing opportunities, CAEXPO includes the commodity trade, investment and cooperation and service trade. It is a new platform for China and ASEAN to enlarge their trade cooperation.
项目展示